Yeah, I realized I missed it but I loved the questions, so I've decided to do it anyway!
1. What musical did you pick to "spotlight" this week and why?


Les Miserables! :D Not only is it my favorite musical(along with Wicked), but I'm also currently in a production of it! :D

2. How did you discover the musical you picked (hereinafter referred to as "your musical")?
Well, I'd already read the book- back when I was fifteen- so, after hearing some of the songs(through various things, like other people singing, learning one of the songs for an audition, and a political parody using one of the songs) I listened to several of the 25th Anniversary songs, and then I went and saw the wonderful movie! :D Now I'm doing the musical, so yeah, having so much fun! :D

3. If you had to pick three favorite songs from your musical, which ones would they be?

Augh! So hard!!!!
But okay, fine, I'll choose three :P
"The Epilogue(Do You Hear the People Sing? reprise)" Definitely my absolute favorite!! It's really sad and the only part to actually make me get close to crying(heck, I started feeling that about-to-cry feeling when we sang through it during practice...). But yes, definitely a beautiful piece! :D Do You Hear the People Sing?
"One More Day" . Another amazing group number!!! It's so much fun to sing!
"On My Own" my favorite solo from my second favorite(after Jean Valjean) character of the book/musical/movie. I'm learning to sing it currently! :D
Second favorites include- "Do You Hear the People Sing?", "A Little Fall of Rain", "At the End of the Day", "The Beggars", "Castle on a Cloud", "Lovely Ladies"(the parts I sing in), "ABC Cafe", "Turning", "Javert's Soliloquy", "Stars", "The Prologue", "Attack on the Rue Plumet", "Master of the House"(I don't like it in the movie), "In My Life", and "I Dreamed a Dream". Of course, I love all of it! :D
4. What's your least favorite song from your musical?
I don't have one!! :D They're all great!
5. Who are your favorite characters (choose up to three)?
The list is
pretty much the same as in the book
Jean Valjean (He TOTALLY should have won best actor at the Oscars!!!)
Eponine (she was SOOOO good)
Enjolras (So was HE!)
I also like
Javert (unlike a lot of people, I really enjoyed Russel Crowe's performance in the movie.)
Gavroche (really talented child actor)
Cosette(the actress who played her as a child in the movie was stellar. Since I wasn't a big fan of the actress who played her as an adult, I posted a picture of the actress who played her in the 25th Anniversary Cast, since I liked her better).
Marius
Fantine
6. Which versions of your musical have you seen/listened to, and which is your favorite?

I've listened to - the 25th Anniversary Cast, another 25th Anniversary Cast, the Original cast, the 10th Anniversary cast, and the movie cast. That's a tough one...umm, they're all very, very good. I really liked the cast of the movie version(except the older version of Cosette and Madame Thenardier) and the 25th Anniversary, and, I really liked Lea Solanga as Eponine(and the guy playing Marius with her). There was this one guy I saw in a video with Samantha Barks(they performed it in actual performance of it) and they were both good in that(Samantha is the one who plays her in the movie and sang the part in the 25th Anniversary version).

7. Is this your favorite musical of all time? If not, what is?
Yes it is!! Because it's beautiful, has a very well done story, great characters, and is based on a novel by one of the world's best novelists(Les Miserables is one of my favorite books).
8. Which cast album/musical soundtrack in your collection do you listen to the most?

I've been listening to this one version(the original) a lot since it's the vocal CD for our production of the musical

9. What is your favorite costume from your musical?
I love Eponine's costume here- so cool looking!! And I have a hat that looks just like her! :D
I like her dress too
I also really like Enjolras's vest
10. If you could change anything about your musical, what would you change?

Make it more book accurate, I guess(like, I love how Marius and Eponine are friends in the musical, but they aren't in the book; also, I wish they'd included Azelma, and that Gavroche, and two other boys, were related to her and Eponine). Also, I wished they'd had a certain character's death like it was in the novel(though the movie actually used it, sort of, so YES!)


11. Which role(s) would you most like to play in any musical, if you had the opportunity to do so on stage?
OKAY! Here goes!! :D I guess that leaves out movies, TV shows, and straight forward plays(but that's okay, since each is its own list)
I DEFINITELY want to play Eponine in the musical of Les Miserables. She was a really great character in the book- she was tough, sympathetic, and really interesting. And of course, she's just lovely in the musical(a bit nicer, but still great and a tomboy). I think I have the look(all right looking, but not really pretty or anything, and a bit tomboyish); plus, I have a hat that looks like hers XD. I also love singing her parts in songs- I'm learning "On My Own" currently, and she has some great parts in "One Day More", "A Little Fall of Rain", and "The Epilogue"(in the musical, she's there with Fantine at the ending). Oh, and I'm going to(hopefully) dress up as her for my Senior Pictures :D.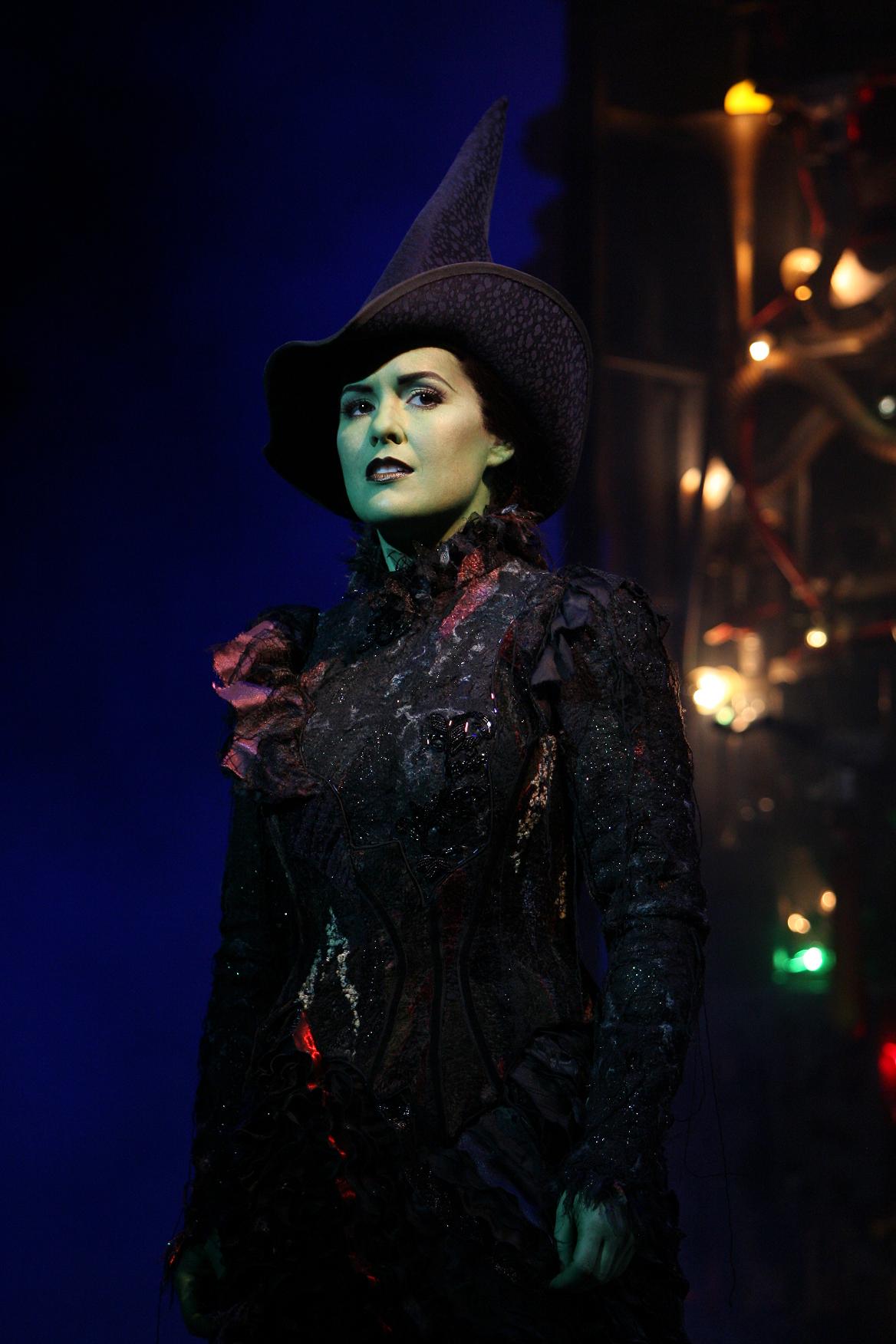 Elphaba in Wicked is another character I'd love to play! I loved Wicked and I connected with her character very early on. I also think I fit this role well(had someone tell me I'd be good at it), since I have her tough characteristics, as well as her nice side(she's pretty kick-ass). And her songs are just so much fun to sing! (Dream Role)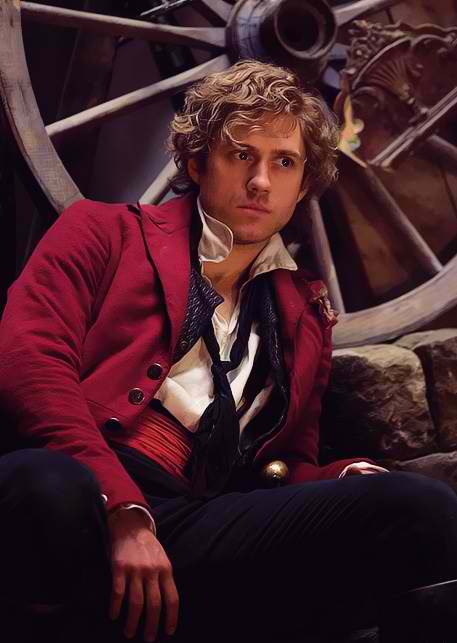 Enjolras from Les Miserables. Seriously, I love his singing parts(especially in One Day More) and I really want to fight in the barricade battle scenes.
Esmeralda in the "Notre-Dame de Paris" musical(or in another musical/straight forward play version, I don't have a preference)
because I love the book. Enough said ;)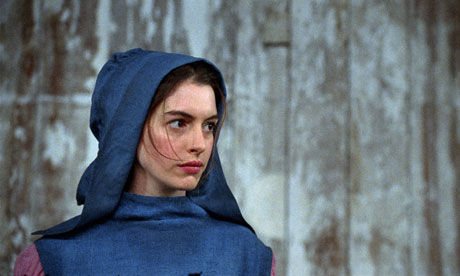 Fantine in Les Miserables. She's a great part, albeit a bit small(she's only in the beginning), but she has a really pretty solo, which I can sing, and is a really hard part to pull off correctly.
Cosette from Les Miserables. While I don't like her as much in the musical as much as I do in the novel, I would definitely like to play her, especially since I can sing "In My Life" pretty well. She's also be a good contrast to other role I'd want to play.
Belle in Beauty and the Beast. I've always loved the story, and ever since the character appeared on OUAT, I've been wanting to play her(and I learned "A Change in Me" a while ago).
Cinderella from Into the Woods. I did this musical already(I was Jack's Mother), but she's a good role, especially when you keep the second act in there.
Little Red Riding Hood from Into the Woods. Another interesting character from the show. I especially love it when she gets the knife >:D
One of the female characters in The Sound of Music.
Any character in Godspell. I already had a really good part when I did the musical(I was the "Learn Your Lessons Well" soloist as well as several characters in parables, and, in a way, Peter), and I'd love to do it again!
12. If you could choose one performer to play any part in your musical, who would you choose and which part would you have them play?

Well, I'd choose me to play Eponine, of course! XD
However, I'd love to cast Ewan McGregor or John Barrowman in roles; not sure who(Valjean? Marius?).

13. Do you consider yourself a musical theatre fan in general or do you just like a few musicals?

YES! I love theater in general, of course(I enjoy doing straight forward plays, since I haven't done too many of those), but musical theater, especially when it's good, is so much fun!! :D

14. Are you tired of the word "musical" yet?

Nope

15. Turn your music playing device on shuffle (or utilize Pandora if you don't have one) and tell us the names of the first three show tunes that come up-- no cheating! How do these rank on your favorites/most-listened-to list?
"Part of You World" from The Little Mermaid(Hey, I'm learning this song!! :D)
"Summer Nights" from Grease
And then it started playing "Don't Stop Believin'": Glee version